Last year, the debate regarding video game ROMs once again returned to the forefront of industry conversation—a topic rife with legal ambiguity, controversial takedowns, and moral gray areas—when Nintendo filed suit against two popular video game ROM sites, LoveROMs and LoveRETRO, for copyright infringement. Nintendo states that these sites "reproduce, distribute, publicly perform and display a staggering number of unauthorized copies of Nintendo's video games, all without Nintendo's permission." The lawsuit ended with both sites shutting down and the site owners issuing a public apology. Less than a month later, popular ROM site EmuParadise, which has been distributing video game ROMs for almost a decade, suddenly removed all Nintendo-related ROMs from their website, an action that many speculate was done either as a result of or in fear of Nintendo's recent actions. It has been a while since we have seen such high-profile copyright takedowns from Nintendo, a company that has been struggling with video game piracy for quite some time, so it begs the question: just what place do video game ROMs—and the sites that distribute them—have in today's video game industry?
It should be noted that since the takedowns, the conversation (at least from what I have seen) from gamers and games media alike has mostly been one-sided: that Nintendo's actions are hurting the industry especially with regards to video game preservation. This is because some argue that ROMs are the easiest and most accessible means of preserving video games, since most games, in particular older titles, reside on volatile media. In August, Wired ran an article titled "All that's wrong with Nintendo's heavy-handed ROM takedown" with the byline "if Nintendo's lawsuits keep coming, there may be no future for an online community striving to provide a free way to enjoy cherished games of the past." PC World called Nintendo's copyright takedowns "a needless attack on the industry's history," stating that "as a fan, as a history enthusiast, and as a professional, Nintendo's actions feel ugly." I will be playing devil's advocate here, but not in a way you might expect. I want to make two primary points: 1) that ROM sites are a poor means of video game preservation, and 2) that there needs to be other, better ways to preserve the games we know and love.
First, exactly what are ROMs? The acronym ROM stands for "read-only memory," a term that refers to computer memory used to store specified software. For cartridge-based games (like those for the NES and Sega Genesis), the video game is stored in ROM chips found inside of the cartridge. The games themselves are referred to as ROM images (or "ROMs"), which are "ripped" out of the ROM chips and distributed on video game ROM sites. (For disk-based games, these files are referred to as ISO images, but we include these in our conversation about ROMs because they too are software images ripped from their original medium.) However—and this leads to my first point—most of these ROMs are ripped by fans using unofficial third-party devices, and each device rips ROMs differently. Moreover, most video game emulators are also fan-made, and there is hardly a standard for them. This means that performance can vary wildly depending on which ROM and which emulator is used, and it can be hard to discern whether an encountered bug was a result of a bad (or even phony) rip, a bad emulator, or just a bad game. In other words, in terms of running the games themselves, the current state of video game ROMs and emulators are hardly adequate for preservation.
Let us also not forget the other hardware required to play some of these games. Certain controllers and peripherals, for example, are so closely tied to the games they support that playing these games without them would do the games a disservice. For example, my experience with Super Mario 64 is directly tied to the Nintendo 64 controller, and I have tried to play the game using other controllers via emulation, but none of them feel anywhere as close to being the same. Similarly, Duck Hunt is significantly less enjoyable to play without an NES Zapper (not to mention impossible without a CRT television), and it is hard to imagine playing a game like Wii Sports without an actual Wiimote. I know this might be much to ask, and most people would rather play these games with whatever they have rather than not being able to play them at all, but if the debate about video game ROM sites is really about preservation, then the conversation has to be much more than just about the ROMs. And that leads me to my second point: there needs to be a better way to preserve video games that solves these problems while also maintaining the same level of access ROM sites afford.
The first step is standardization. By far the easiest way to do this is to use official ROMs on official devices. Nintendo previously tried this with the Virtual Console, a service that originally gave Wii owners the ability to buy and play older titles on their current consoles using official ROMs (though there was some controversy several years ago when they allegedly used a ROM downloaded from the internet, which goes to show why such preservation is important). This was recently replaced with a Netflix-style all-you-can-play library of NES games on the Nintendo Switch. While this service is still relatively new and the selection of games is currently quite paltry, I actually believe this new approach to be the way of the future, at least to an extent. I really like the idea of having a large library of retro games accessible at my fingertips, and I am totally willing to pay a small subscription fee to do so. It also gives me an excuse to play some lesser known titles that I would not have otherwise paid for individually, which is huge from a preservation viewpoint because it keeps them from falling into obscurity. I do, however, feel as though the fact that this library of retro games is currently restricted to the Nintendo Switch is an unnecessary limiting factor; I would love to see Nintendo upgrade it to become a cloud service so that it could be more easily ported to other platforms, which would, in theory, make these games accessible on any device.
More recently, retro mini consoles like Nintendo's NES Classic Edition and Sony's PlayStation Classic have attempted to recapture the magic of older consoles by preloading a selection of hit games from their respective eras. They even come with the benefit of having miniature replicas of the original controllers as well as various emulation options to make it feel as though you are really playing these games on older hardware. However, these consoles have a different limitation in that the number of games available is fixed. This is where a cloud-based solution might come in handy; because cloud computing is platform independent, it would be easy to make these games accessible on these miniature consoles, allowing die-hard retro fans access to an ever-expanding library of games while also providing an as-close-as-humanly-possible emulation experience.
I would be remiss to neglect to mention a few other companies and organizations currently making strides in video game preservation efforts, each in their own unique way. Interestingly, one company that seems to have the most success in this space is a small Japanese publisher by the name of Hamster, who is responsible for porting over 180 arcade and Neo Geo titles to modern consoles under the "Arcade Archives" label. Hamster's success can be seen as a result of a highly specialized team whose passion for retro gaming arguably transcends that of even the original platform holders. There are also several non-profit organizations like the Video Game History Foundation who are making concerted efforts to preserve not only some of the oldest games in existence but their box arts and game manuals as well. In fact, even the Smithsonian and the United States Library of Congress are actively archiving video games, a sign of just how important they are to popular culture and society.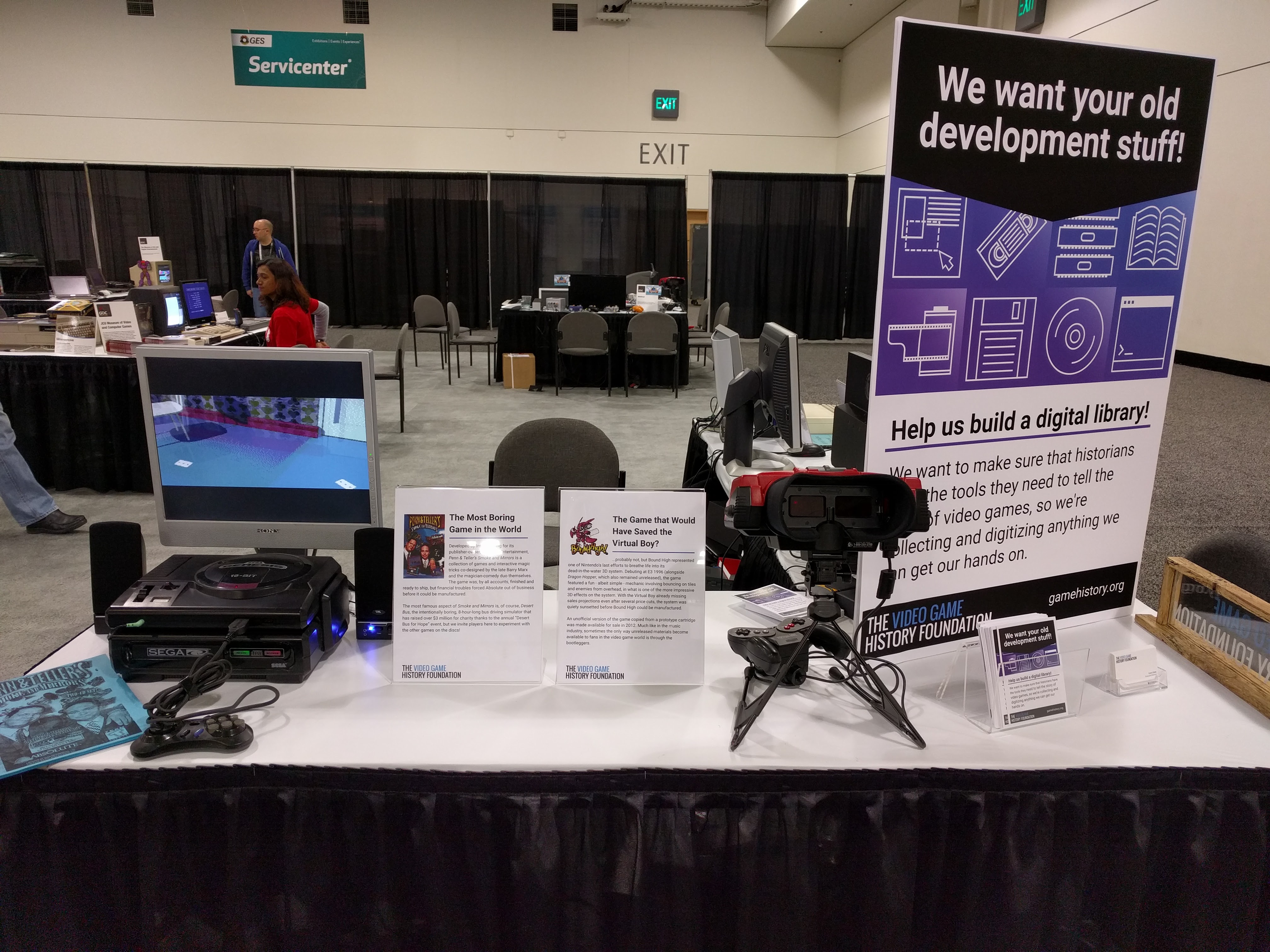 That is not to say, however, that we have done all that we can to ensure the preservation of our medium. Clearly, in terms of accessibility, it is difficult to beat going to a ROM site and downloading some of your favorite games for free, even if it is largely imperfect. Unfortunately, it is going to take a lot more than a handful of passionate groups to make sure we are preserving as many video games of the past as we can. We need the consolidated effort of everyone—platform holders, video game publishers, and those highly passionate about retro games—to find a way to archive retro games for good. Video games are interactive. They are dynamic and exist across dozens of pieces of hardware. They are to be experienced by those who hold the controller firmly in their hands. They cannot simply be displayed like paintings in a museum nor borrowed like a book. And perhaps that is all the more reason why they must be preserved, because they are a medium that is too unique to be lost, and it will be a shame when the day comes that the most iconic of video games can no longer be played.