It is a cold winter day in Cary, North Carolina. The date is December 6, 2018. Epic Games—best known for such blockbuster video game franchises like Gears of War, Infinity Blade, and, more recently, Fortnite—is preparing to launch something totally new. But this "something" is not a new game. No, Epic has plans for something far greater… a new digital distribution platform for PC games, one that would rival none other than Valve's Steam, which for the better part of the past decade has been the undisputed king of digital video game storefronts. The Epic Games Store would be bigger and better than all those challengers before it, and armed with a few tricks up its sleeves, the new platform would more or less succeed—when the Epic Games Store finally launched late last year, it caused quite a stir within the PC gaming community, thanks in part to a string of exclusivity deals and pointed business decisions orchestrated by Epic, much to the chagrin of many PC gamers. This is a tale about how one unlikely digital storefront caused a rift in PC gaming, disrupting the industry as we know it, and forcing many to make an uncomfortable choice: pick a side or risk losing access to some of the biggest games of the year.
To console gamers, this whole ordeal might seem a bit silly. It is, after all, a choice that many of us have been making for decades—a console war going back to the 1980s. But to see it crop up in a different way—and in the PC gaming market no less—makes this "digital storefront war" all the more interesting.
We can trace it back to late last year when Valve announced that they were restructuring the way they were paying developers who put their games on Steam. In brief, Valve had previously pocketed 30% of all game sales on Steam, but under the new policy, that number would drop to 25% after the game makes its first $10 million on Steam and 20% after its first $50 million. Epic Games, seeing this as a unique opportunity to promote their newly christened digital storefront set to launch later that year, made this bold announcement mere days later: Epic would only pocket 12% of all game sales on the Epic Games Store, regardless of how well the game sells, and would furthermore waive the 5% license fee that it typically charges for games made in Unreal Engine 4. Anyone can do the math: developers using UE4 would get to keep 88% of the revenue from their games sold on the Epic Games Store, compared to a mere 65% on Steam. Put it this way: if your game makes $10 million in sales, that's a $2.3 million difference between putting your game on Steam and putting your game on the Epic Games Store.
This was clearly enough for some developers to jump ship, choosing to forego a Steam release entirely in favor of launching their game exclusively on the Epic Games Store (some additional $$$ from Epic probably helped as well). The first major announcement came during the Game Awards where Supergiant Games revealed that their new title, Hades, would be released in "early access" exclusively on the Epic Games store. But Supergiant Games is a tiny indie studio who understandably might not be able to hit that $10 million mark on Steam. What other games are launching exclusively on the Epic Games Store?
*takes a deep breath*
Afterparty
Ashen
Beyond: Two Souls
Borderlands 3
Close to the Sun
Control
Dangerous Driving
Dauntless
Detroit: Become Human
Heavy Rain
Hello Neighbor: Hide and Seek
Industries of Titan
Journey to the Savage Planet
Kine
Maneater
Metro Exodus
Operencia: The Stolen Sun
Phoenix Point
Rebel Galaxy Outlaw
Rollercoaster Tycoon Adventures
Satisfactory
Solar Ash Kingdom
Spellbreak
Super Meat Boy Forever
The Cycle
The Outer Worlds
The Sinking City
The Walking Dead: The Final Season
Tom Clancy's The Division 2
World War Z
(Thanks Digital Trends for the list.)
Sure, some of these might be no-name games from no-name developers, and most of these games are unlikely to light up the charts, but others—namely Borderlands 3, Metro Exodus, and The Division 2—are some of the biggest games of 2019! If it was not clear that the Epic Games Store would be disruptive to Steam's business, then it is now, and unabashedly so.
In the months since I have started writing this blog post, I had expected this whole digital storefront war to die down. Interestingly, it has not, and it seems like every week a new developer decides to jump ship to Epic's side, and Steam users have another reason to be upset. So let us spend some time breaking this whole thing down. I want to take a look at a few leading questions that may clear up some common misconceptions about this whole situation. First, is there really a need for a Steam competitor? Second, is Epic really anti-consumer? And third, who wins in this war between digital storefronts?
For some people, it is about time that a competitor decided to step up and directly challenge Steam, which more or less holds a monopoly in the digital video game storefront space. There are a handful of other similar services out there, like Ubisoft's Uplay and EA's Origin, but most of them are publisher-specific and are more interested in customer loyalty programs than being a direct competitor to Steam. Other storefronts, like Green Man Gaming and Humble Bundle, are happy enough to sell Steam keys instead of creating a platform all for themselves. Epic is different; their actions brazenly fly in the face of Valve's business, often to the detriment of Steam users. This combative approach is likely why many Steam users are looking at Epic disapprovingly, spawning numerous threads on Reddit like "Can We Please All Boycott The Epic Games Store? It's Full On Anti-Consumer." (As one might expect, there is not actually a lot of talk about anti-consumer practices in that thread.)
I have already discussed how Valve takes 30% of the revenue generated from game sales on Steam, and maybe that in and of itself is enough for some developers to voice their desire for a Steam competitor (clearly, it was enough for Valve to change their policies). But even ignoring that, you do not have to go too far back to find the last time Valve made headlines for screwing up. Last June, Valve published a blog post about how it chooses which games are allowed on Steam and which ones it deems "are illegal, or straight up trolling." But as it turns out, implementing this policy consistently is easier said than done, and some developers expressed frustration over not knowing whether their games, particularly visual novels, would even be allowed to exist on Steam. Going back further still, we can uncover the fact that Steam did not even have a refund policy until mid-2015 (when they were sued by the Australian government) and that their Steam Greenlight program, which was meant as a gateway for smaller developers to get their games on Steam, quickly became oversaturated and failed to accomplish what it set out to do. These controversies and more paint a picture of a less-than-perfect organization that, without competition, can more or less do whatever it wants.
Yet despite these problems, Steam seems to be chugging along just fine, partially due to the lack of serious competition, and partially because Valve actually does a pretty good job at trying to get things right. Although it often takes some time, Valve has rectified (or at least attempted to) many of the issues stated above, and their Steam Blog is regularly updated to transparently discuss new changes to the platform and solicit customer feedback. As a result, Steam's user base continues to grow, having just recently surpassed 90 million monthly users in January, and the number of games available on the platform has reached an astonishing 30,000. I have always maintinaed that Valve is in the business of making users happy, and, simply put, gamers are generally quite happy with Steam—outside of a few missteps in the past, there is little reason for them to even want to leave.
Developers, however, tell a different story. The 30% cut that Steam takes is a practice that Epic Games CEO Tim Sweeny calls a "stranglehold that's pervaded the industry for more than a decade," and a recent GDC survey revealed that only 6% of developers believe Steam even deserves it. Epic's 18% cut completely breaks the norm, and, at first glance, it should be a no-brainer that such a move would benefit the industry as a whole. There is but one problem, however: gamers find it difficult to care. "Gamers don't see the hardship of making a payroll and seeing the store suck out 30% of the revenue from it," says Sweeny. And, unfortunately, he is right. Think back to all the stories about game studios abusing their employees, laying them off without severance, or subjecting them to toxic workplace practices, and recall how gamers reacted each time: a slap on the wrist, some heated discussion on ResetEra, and that's it. At the end of the day, gamers only care about the games, not the people behind them. This is the key behind the vitriol: Epic's policy is benevolent, but gamers are unlikely to perceive any of the alleged benefits it might bring. In fact, the most direct consequence of all this is the exclusivity deals that have followed, and it is easy to see why gamers are upset about that.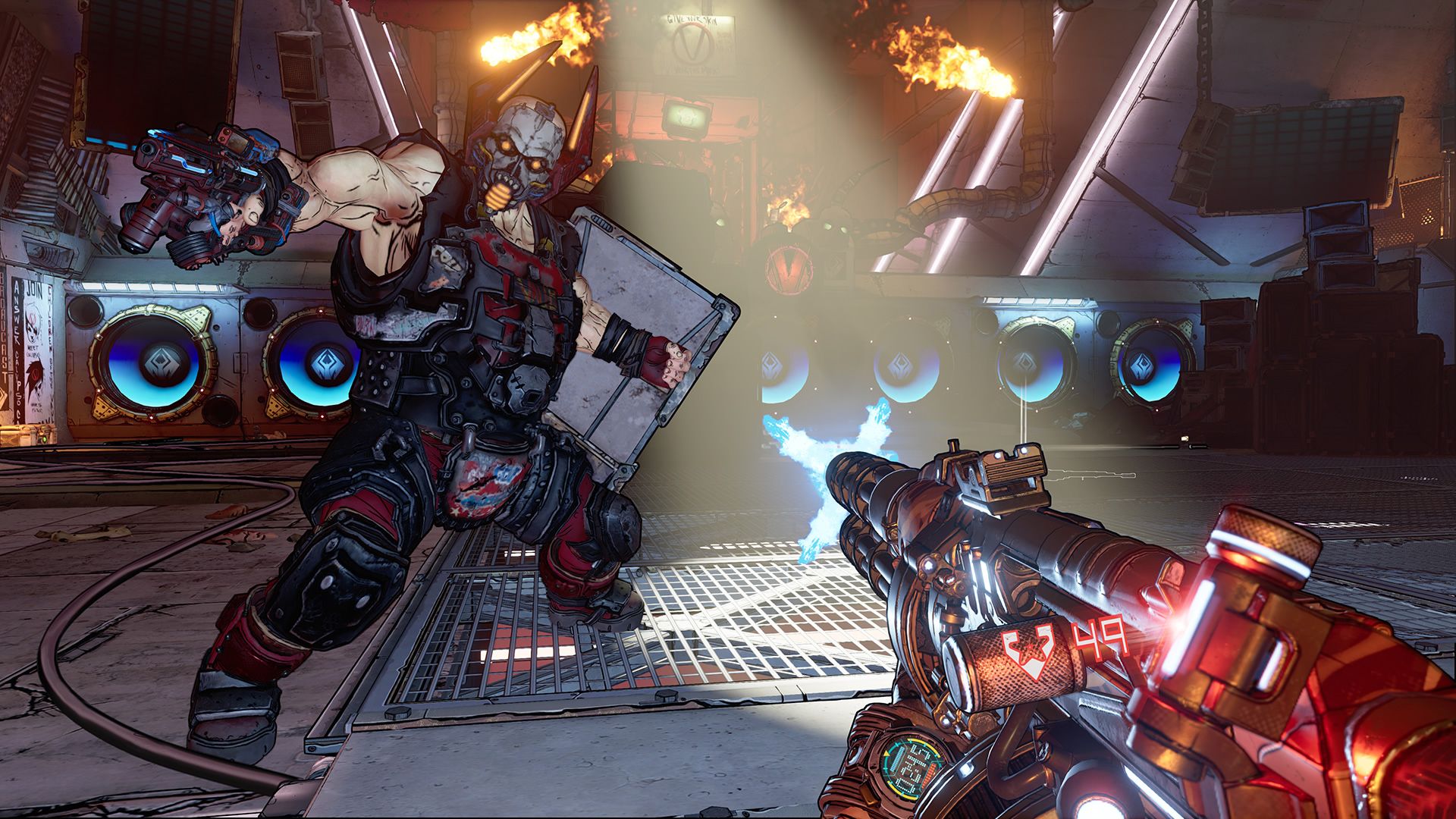 Further damaging its reputation among PC gamers is the perception that Epic is somehow "anti-consumer." In the Reddit thread referenced above, some common complaints against the Epic Games Store include:
questionable security and privacy policies
poor customer service
regional pricing and transaction fees that make games more expensive
lack of an offline mode
lack of social features like chat and game forums
lack of a consistent refund policy
no screenshot support
no controller support
no achievements
no cloud saves
no user reviews
no Linux support
…
The list goes on. To Epic's credit, a number of these complaints have been rectified since the posting of the original thread (including offline mode and a new refund policy), and they have been transparent about which features are coming soon (like achievements, cloud saves, and user reviews) and which are not (like Linux support). But while these are all valid issues that should be implemented or fixed, there is an important distinction to be made between lacking features and being "anti-consumer."
What does "anti-consumer" even mean? Admittedly, it is a difficult term to define, since it is broadly used to describe anything that benefits the business over the consumer. The example I like to use is the practice of offering pre-order incentives, which exists solely to get consumers to pre-purchase a game before they get a chance to know whether the game is even any good. Using this definition, however, it is difficult to wrap my head around how any of the complaints listed above are "anti-consumer". Surely, the lack of controller support and other features don't benefit Epic in any way. And while I do agree that security loopholes and poor customer service should be fixed, it is not because these practices are "anti-consumer," but rather because it would benefit both Epic and its users to do so. In fact, the closest thing that Epic is doing that in my eyes is "anti-consumer" are the exclusivity deals, but since it costs nothing to install the Epic Games Store, storefront exclusivity is infinitely less of an issue than console exclusivity (in which you have to buy an entire new machine).
So is Epic anti-consumer? I'm sure you can make the argument, but most of the complaints that people have are simply missing features, not anti-consumer practices. It is also worth noting that it was not until recently that Steam started to get all of these features right, and that platform is over 15 years old.
So knowing all of this… who wins? Although the Epic Games Store has only been out for less than six months, we are starting to get a glimpse of the answer. First of all, this much is clear: gamers do not win. In an ideal world, the competition between Epic and Valve should push both companies to offer better services, but because the Epic Games Store is not as fully-featured as Steam, there is little incentive for Valve to change anything about their store. In other words, until the Epic Games Store sees some major improvements, it is unlikely that Valve will take any reactionary measures right away. So now, gamers will have to juggle between two different storefronts without any perceived benefits… not the end of the world, but clearly a nuisance.
The most obvious winners are perhaps the developers and publishers who put their games on the Epic Games Store because they are the ones who benefit the most from Epic's favorable 12% cut. Metro Exodus, which launched exclusively on the Epic Games Store in earlier this year, has already exceeded sales expectations, which only proves the Epic Games Store's viability as a Steam alternative. With more money in their pockets, developers and publishers can use it to make bigger and better games or improve services for existing games. One can argue that this is also good for the consumer, but it remains to be seen whether gamers will see a noticeable difference in the quality of their games, which is intrinsically a very difficult metric to measure. It may take at least another development cycle before we will see those benefits, if at all.
And, of course, the biggest winner of them all is Epic. With little effort, they have managed to take a bite into Steam's pie, and they are reaping all the benefits. I once heard this quote from a professor: "you get angry at someone who ignores your advice and fails, but you get angrier still at someone who ignores your advice and succeeds." This is precisely why gamers are upset, because Epic is, more or less, succeeding. They are no doubt turning a huge profit just from letting developers sell their games on the Epic Games Store, despite missing many features that gamers want, and despite how "anti-consumer" these exclusivity deals might be. And to succeed like that, you are bound to start a war.
This blog post is a tad bit longer than my other ones, so let me summarize:
Epic's policies favor developers and publishers, but gamers find it difficult to care.
The Epic Games Store can be improved but it is not necessarily "anti-consumer."
Epic is succeeding, which only fuels resentment among gamers.
Five years from now, we should be asking ourselves the same questions. When the Epic Games Store becomes more fully-featured and developers are able to put their newfound profits to good use, maybe then will we being to appreciate the Epic Games Store as a worthy competitor to Steam. Until then, however, we will continue to be a victim of this great digital video game storefront war… and we might be in it for the long haul.
Unless, of course, you are a console gamer.